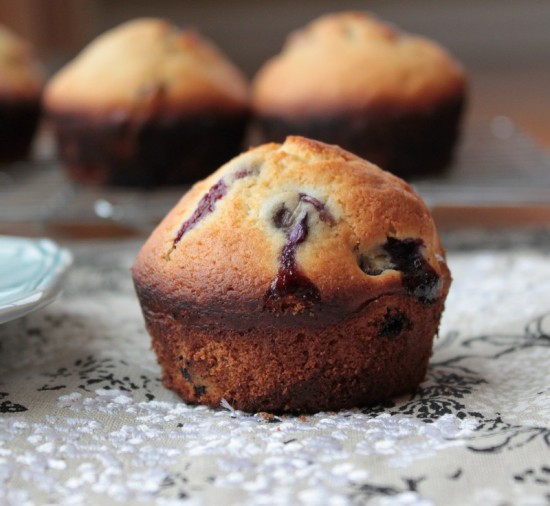 OK, I don't have much to say about this recipe other than I've been making these muffins since I was twelve years old. This recipe hails from some ancient version of the Betty Crocker cookbook and is still my favorite muffin recipe.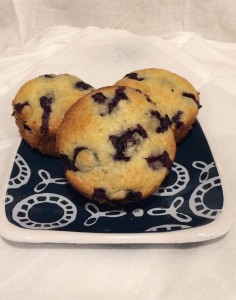 These blueberry muffins are very easy and do not take long at all to put together. They have been delicious every time that I made them with the exception of the time that I added baking soda instead of baking powder. Don't do that! It was gross but a good lesson for my twelve year old self. Always read labels and recipes carefully. And if you add baking soda instead of baking powder to this recipe just throw them out. Seriously, there's no saving them at that point!
Anyway, they are good and they are breakfast this week. And that's all I have to say about that.
Homemade Blueberry Muffins
2014-01-12 21:50:05
Ingredients
1 egg
1/2 cup milk
1/4 cup veg. oil
1 1/2 cup flour
1/2 cup sugar
2 tsp. baking powder
1/2 tsp salt
1 cup fresh blueberries
Instructions
Preheat oven to 400 degrees.
Combine flour, baking power and salt in large bowl.
Combine the egg, milk, sugar and vegetable oil in a large bowl. Add the flour mixture to this mixture and stir until combined. Batter will be lumpy.
Add 1 cup of fresh blueberries (I like to dust them with a little sugar before adding them to the batter).
Add to a greased muffin tin being careful not to fill each cup more than 2/3rds full.
Bake at 400 degrees F for 20-25 minutes or until the tops are golden brown.
Remove from pan and cool on a wire rack.
Only From Scratch https://www.onlyfromscratch.com/