It is Memorial Day weekend and in addition to honoring our fallen heroes, we often have a cookout with the family to remember family members that we have lost.  Since we started this project to live without store-bought  breads, the bun situation has been pretty spotty.  We have made these buns in the past and they have suited our needs well, but we definitely need to up our game with Hamburger and Hot Dog Buns from Scratch this summer.  This recipe produces a much softer and sturdier bun that can hold up to your hot dog or hamburger with all of your favorite toppings.  You'll be glad that you did.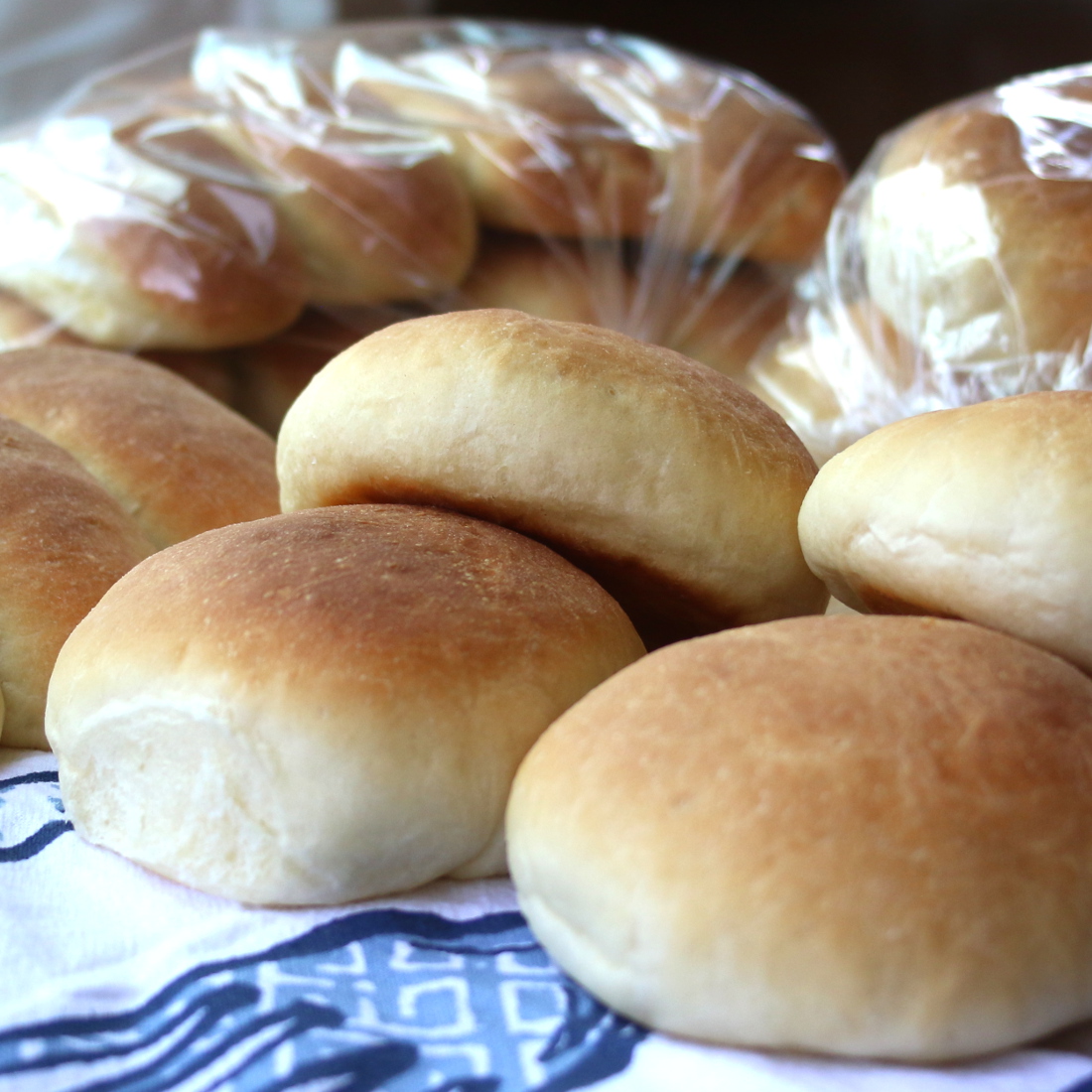 The dough is pretty basic and if you have made any of our other bread recipes, you'll have no trouble with this one.  The dough starts with water, sugar and yeast.  From there you add some flour, oil and salt to create your base.  Once all of the flour has been incorporated you will have a soft and elastic dough that is ready for it's first rise.
After one hour for the first rise, you then break down the dough ball into 18 equal balls and form into the buns of your choice.  I often will make some of each and freeze the remaining rolls for our next meal that requires these buns.
When you make these Hamburger and Hot Dog Buns from Scratch, you can top them with your favorite seeds, or just use the egg wash for a classic seedless bun.  Either, way they taste great and you will need to stock up on charcoal or propane; you will be grilling a lot more now that you know how to make your own buns.
Hamburger and Hot Dog Buns from Scratch
Soft and fresh these Hamburger and Hot Dog Buns from Scratch will make your cookout be a standout.
Author:
Only From Scratch
Ingredients
2 tbsp white sugar
4½ tsp active yeast
½c warm water
2c warm milk
2 tbsp vegetable oil
2 tsp salt
6-7 cups all purpose flour (more or less depending on temperature and humidity)
Instructions
Mix water, sugar and yeast in bowl of a stand mixer (or a bowl for hand mixing) until sugar is dissolved.
Add three cups for flour, milk, oil and salt and mix until well incorporated
Add additional flour ¼ cup at a time until dough is smooth and not really sticky anymore
Transfer the dough ball to a lightly oiled bowl and cover with plastic wrap and allow to double in size, about 60 minutes
Remove and weigh dough ball
Break down into 18 individual balls
For hot dog buns, press dough into 3"x5" rectangle and roll into shape, pinch ends together and place on a parchment lined sheet pan
For Hamburger Buns, flatten the dough into a 5 inch circle and pinch the sides into the middle and press down to create a 3½" disc and place onto a parchment line sheet pan
Cover formed dough with parchment and allow to rise for 45 more minutes
Preheat oven to 400 and brush with egg wash and cover with seeds if desired
Bake for 10 minutes and then rotate the pans 180 degrees and swap bottom tray to the top and top to the bottom to ensure even cooking of both trays
Bake for another 10 minutes until golden brown and cooked through
Cool on a cooling rack to prevent buns from becoming soggy