Last week I made chocolate cookies with peanut butter chips and they were disappointing.  So in hopes of turning that frown upside down, I decided to make the inverse cookie this weekend.  These easy peanut butter chocolate chip cookies disappeared off the counter top faster than I could remove them from the trays! 
Check out this masterpiece…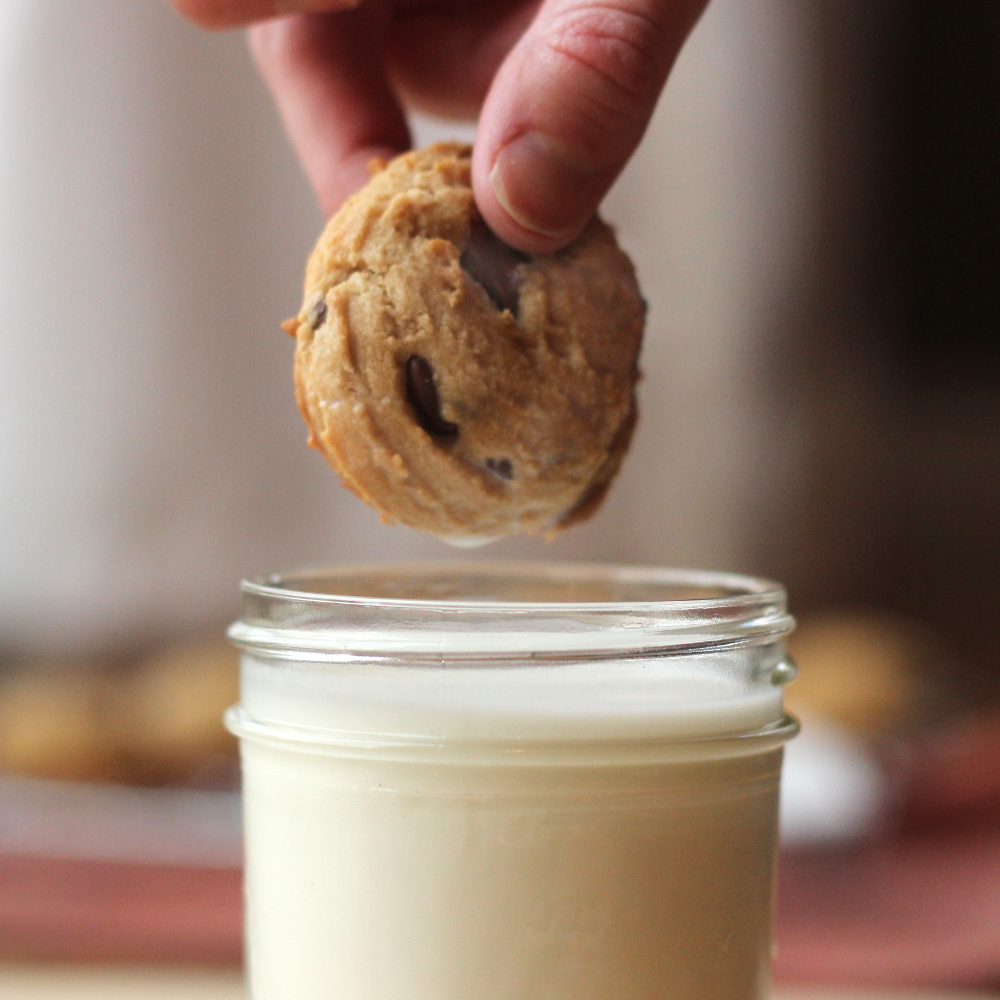 These soft, chewy cookies are the perfect blend of sweet and salty and are best served fresh from the oven while they are still warm and gooey.  Pair them with an ice cold glass of milk for the ultimate treat!
Peanut Butter Chocolate Chip Cookies Tips and Tricks:
Line your trays with parchment paper for faster clean up.
Use a small ice cream scoop to measure your cookies so that each treat is the same size every time.
If you don't have honey, you can substitute light corn syrup in it's place.
Use the convection feature on your oven so that you can cook more than one tray of cookies at a time, effectively cutting your time invested in half.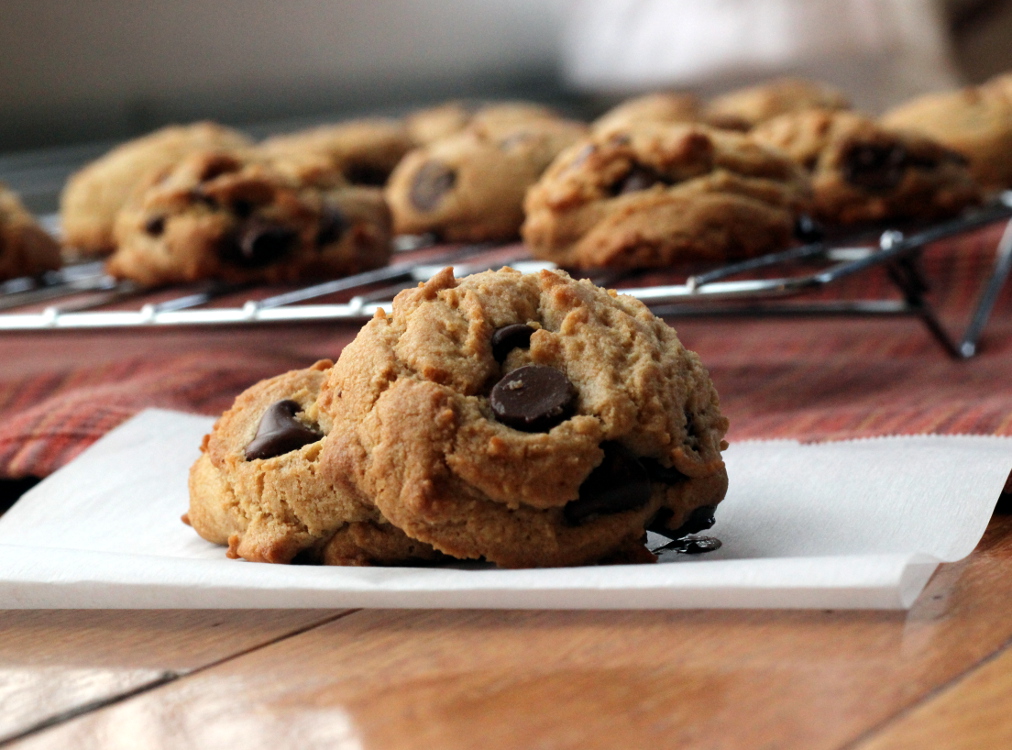 Easy Peanut Butter Chocolate Chip Cookies
Author:
Only From Scratch
Ingredients
½ cup peanut butter
½ cup butter
1 cup packed light brown sugar
½ cup granulated sugar
2 eggs
2 Tablespoons hoeny
1 Tablespoon water
2 teaspoons vanilla extract
2½ cups all purpose flour
1 teaspoon baking soda
1 teaspoon salt
1 package semisweet chocolate chips
Instructions
Preheat the oven to 375 degrees F.
In a large bowl, cream peanut butter, butter and both brown and granulated sugars until smooth.
Add eggs, one at a time.
Stir in honey, water and vanilla and mix until well combined.
In another bowl, combine flour, baking soda and salt.
Add flour mixture to peanut butter mixture and stir until smooth.
Add chocolate chips and mix well
Drop by teaspoonful onto ungreased cooking sheet and bake for 12 minutes, or until golden brown.
Remove from oven and allow to set for one minute before transferring to wire rack to cool completely.