This coconut curry chicken stew recipe has been in my possession for over ten years but it wasn't until now that I decided to try it.  Growing up, I was not terribly adventurous when it came to food and curry was one of those spices that seemed too exotic for me.  It it truly a shame that I have missed out on this treasure for so long!  This coconut curry chicken stew is full of rich, comforting flavors that are sure to warm you on a chilly winter day.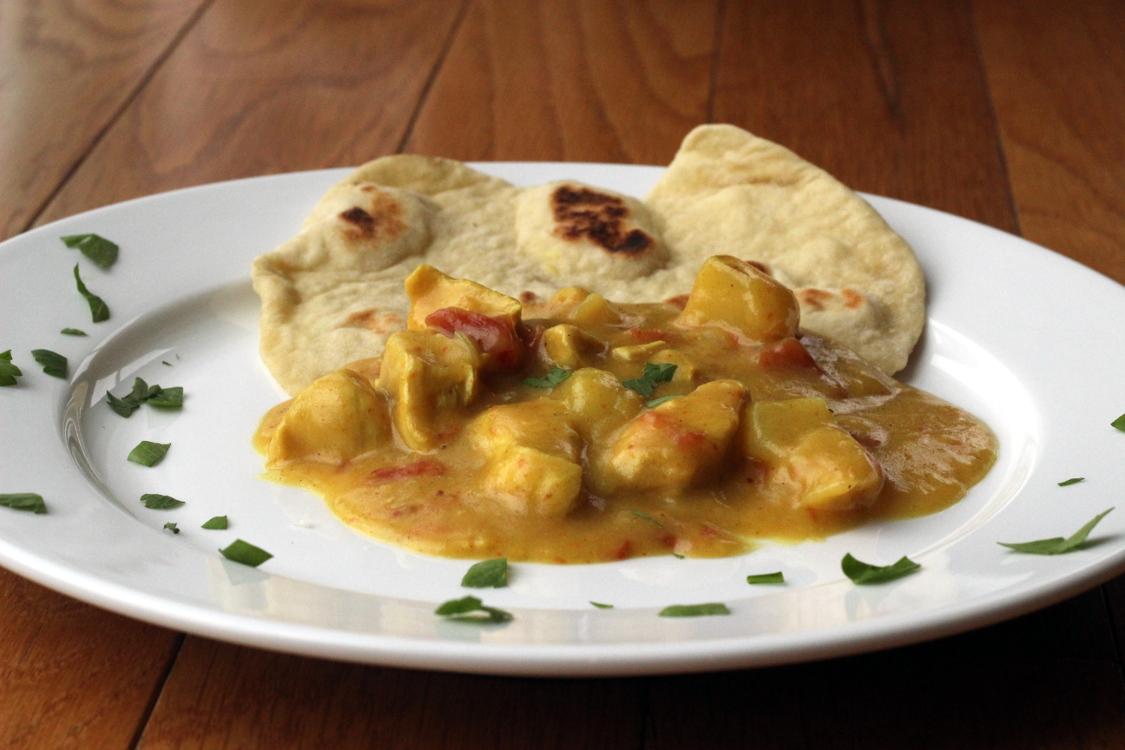 Tips and Tricks for the Perfect Coconut Curry Chicken Stew
Although you can use bone-in chicken breasts, for weeknight meals use boneless, skinless chicken breasts so that your dinner is ready in under 45 minutes.
The consistency of this stew is quite thick when made as is, to enjoy more like a soup, add a full can of coconut milk and a little extra honey to taste.
Check the dates on your spices!  My cayenne pepper expired in 2006. Yikes! I cannot imagine that it's packing much heat anymore. 
While we are talking about cayenne pepper; if you don't like spicy meals, hold off on adding any cayenne pepper until after your stew has cooked with the jalapeno peppers.  Add only small amounts until you achieve the level of heat that you prefer. 
This is a delicious stew, but also tastes amazing when served over rice or with fresh, warm flat bread.
Coconut Curry Chicken Stew Recipe
Author:
Only From Scratch
Ingredients
3 thick cut boneless, skinless chicken breasts
2½ tablespoons curry powder
3 tablespoons olive oil
6 Tablespoons butter
¾ cup flour
4 cups chicken stock
½ cup honey
cayenne pepper to taste
1 can canned, diced tomatoes (drained)
1 onion, diced
1 large red bell pepper, chopped into large chunks
1 large russet pepper, peeled and chopper into bite sized chunks
½ seeded jalapeno pepper, minced
1 cup coconut milk
salt and pepper to taste
Instructions
Season chicken with salt, pepper and 1 tablespoon of curry powder
Sear chicken in 6 quart sauce pan with olive oil until browned. Remove from pan and set aside
Melt 6 tablespoons of butter in the same pot.
Saute onions until softened
Add flour
Whisk in chicken stock and honey. Add remaining curry powder, tomatoes and cayenne pepper and simmer until thickened.
Add vegetables and coconut milk. Cut chicken into bite sized pieces and add to pot.
Cover and cook over medium heat until chicken is cooked and vegetables are tender.
Serve with warm homemade flat bread.