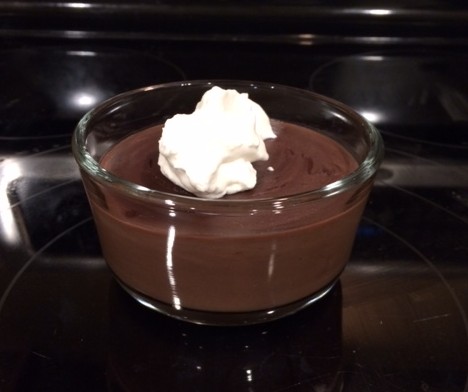 Prior to the discovery of this recipe, Jell-O cook and serve was "from scratch" pudding in my book. So what's a girl to do with an unopened gallon of milk that was hiding in the back of the refrigerator and is about to expire? Instinct sent me to the pantry in serve of that familiar box of pudding mix. When none were found, I turned to the internet to learn that (holy cow) cook and serve is NOT from scratch?! Mind blown.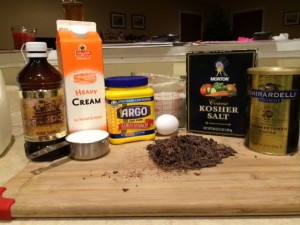 OK seriously, this is not an item that I would have really thought much about needing to substitute. But a quick review of the ingredients of a pudding mix reveal that this too is full of stuff that belongs in a laboratory. So, I found a recipe lacking interesting items, such as calcium carrageenan (yum), polysorbate 60 (where does that grow?), and fumaric acid (sounds healthy).
Truth be told, this recipe isn't going to cost less than the boxed variety. Fresh heavy cream and baking chocolate don't come cheap. It's also not quick to assemble, particularly if you're a fan of the instant variety. But if you're looking for a rich flavor with fresh ingredients, this recipe is for you.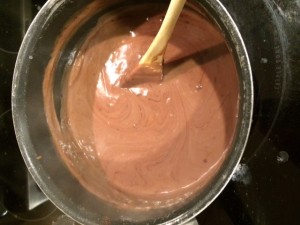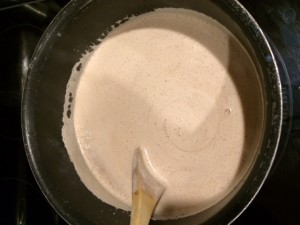 Chocolate Pudding
2013-12-17 20:23:59
Ingredients
4 ounces bittersweet chocolate, shaved
3 tablespoons cocoa powder
3 tablespoons cornstarch
1/4 teaspoon salt
1 cup heavy cream
3 large egg yolks
2 1/2 cups whole or 2% milk
1/2 cup sugar
1 teaspoon vanilla extract
Instructions
Chop the chocolate using a serrated knife. Set aside.
In a large heatproof bowl, whisk together the cocoa powder, cornstarch and salt. Slowly whisk in the cream, a little at a time, until you have a smooth mixture.
Whisk the eggs into the cream and cornstarch mixture.
Pour the milk into a 3-quart (or larger) saucepan. Add the sugar and warm over medium heat, stirring frequently, until the sugar is dissolved.
Bring to a simmer over medium heat.
Pour most of the hot milk into the bowl of cream and egg yolks. Whisk until well-combined, then pour everything back into the pot.
Warm the combined pudding mixture over medium-high heat, stirring frequently, until it comes to a full boil and pudding will thicken.
Cook the mixture for 2 minutes, whisking constantly and vigorously.
After 2 minutes, remove the pudding from the heat and stir in the vanilla. Then add the chopped chocolate and let sit for 1 to 2 minutes or until melted. Whisk vigorously until the chocolate is fully incorporated.
Transfer the pudding to your desired containers. Cover with a lid and chill.
Adapted from The Kitchn
Only From Scratch https://www.onlyfromscratch.com/